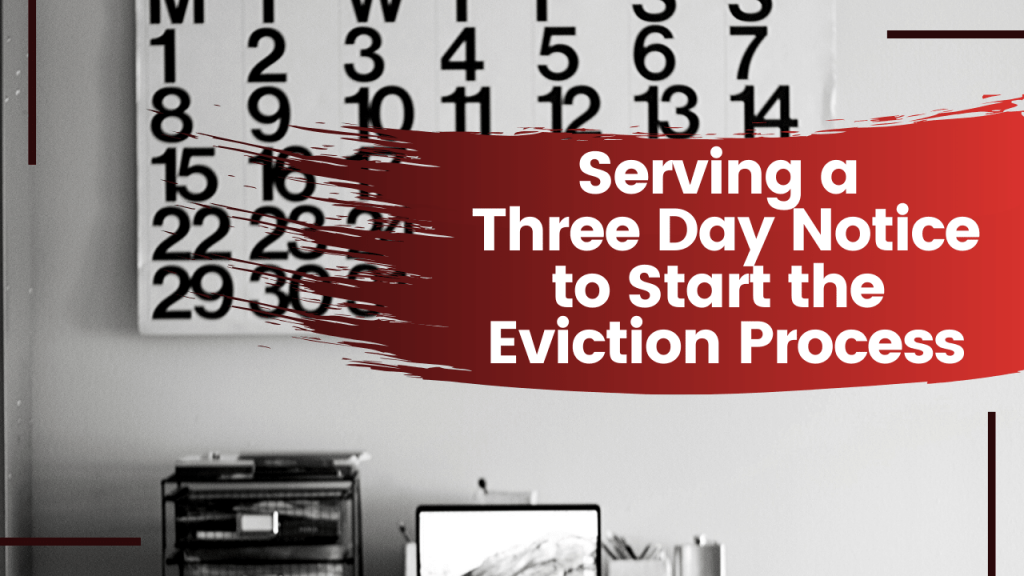 Our series of blogs focusing on the
eviction process
are designed to protect landlords and rental property owners from the expensive mistakes that can easily be made when you're removing a tenant from your property. Having to
evict a tenant
is expensive and time-consuming. There are dozens of legal steps and processes as well as timelines that need to be followed. We always recommend that if you get to the point that you have to go to court and file for the official eviction, you talk to an attorney. Don't put yourself or your property at risk by doing it alone. Before the process even moves to the court portion of the eviction, however, you'll need to serve a Three Day Notice. Today, we're focusing on that specific part of the process because even though it seems simple and straightforward, there are lots of opportunities for missteps and errors.
Always Check Your Lease Agreement
Before you can take any action at all to remove a tenant, you need to make sure you're following the terms of your
lease agreement
. The rent collection policy should be clearly laid out. Check your lease so you can be 100 percent certain about rent due dates, grace periods, and late fees. You don't want to be sending a Three Day Notice on the third of the month if your lease stipulates that tenants have until the fifth of the month to pay rent. Your rent collection policy should also state what the penalties and consequences are for late payments or missing payments. You'll want to charge a late fee, which in California can be up to six percent of the rent.
Information for the Three Day Notice to Pay or Quit
When your rent does not come in and the grace periods have expired, you may want to check in with your tenant to ask about rent. Maybe they forgot, and will pay promptly. Maybe they will express some problems they've been having and will promise to pay it in a few days or a week. Even if you get a promise like that from your tenants, you should still serve the Three Day Notice. This will protect you if they don't pay as promised, and you can continue to move towards the eviction and get the process completed in as little time as possible. When you complete your Three Day Notice to Pay or Quit, you need to include some pertinent information:
The date you're serving the notice to the tenants as well as the name of the tenants and the address of the rental property.
The amount of rent that is owed to the landlord.
A demand that the full amount be paid in three days or the landlord will pursue a lawful eviction through the court system.
The landlord's name and address as well as instructions on how or where to pay the rent.
Documentation that shows how the Three Day Notice was served; whether it was in person, posted to the door, or sent through the mail.
Serving Your Three Day Notice
When it's time to serve the Three Day Notice to your tenants, you have a couple of options.
You can personally deliver the Three Day Notice to your tenant. This can be done at the property or at the tenant's workplace. If the tenant is not at home or at work when you try to deliver service, you can give the Notice to anyone who is 18 years of age or older at the property or the workplace. If you deliver the notice to someone other than the tenant, make sure you also send a copy of the notice to your tenant through the mail.
Post the Three Day Notice on an obvious place at the property, such as the front door (place the Notice on the actual door, inside of any screen doors). When you post the Notice at the property, you must also send a copy through the mail.
Make sure you document what was done and when. It's especially useful if you have all of your documentation time and date-stamped so there can be no confusion about when and where your Three Day Notice was served.
Three Business or Court Days
This is called a Three Day Notice, but the three days are court days, not regular calendar days. This means your tenant has three business days to respond and pay the rent. If you serve a Three Day Notice on a Friday, for example, you cannot count the weekend days when you're waiting to receive payment. If the tenant does pay on a Saturday or a Sunday, that's great. However, your clock does not start ticking until Monday, assuming it's not a holiday.
Preparing for How your Tenant May Respond
Whether or not you need to take the next steps and file for eviction in court will depend on how your tenants respond. Some tenants will pay rent right away because they won't want the matter to escalate any further and they don't want to leave their home. When you receive the payment in response to your Three Day Notice, you are not permitted to proceed with the eviction any further. Your tenant has come into compliance, and the matter is over. It's possible your tenants will move out of the rental property within those three days. Many landlords forget that the Three Day Notice to Pay or Quit does come with that option to quit the property. It's rare that this happens, but it's also possible. If your tenants turn in the keys and leave the property, you can immediately begin cleaning it and
preparing it for the next renters
. Use the
security deposit
to cover any unpaid rent or late fees. Another possibility is that you'll hear from your tenant with a plea to come to a payment arrangement or agreement. How you handle this is up to you, but make sure you have a policy in place and that you're consistent across all your rental properties. If you're willing to enter into a payment agreement with one tenant but not another, you could be accused of discrimination. Put a policy in place. If you do agree to accept a payment arrangement or a payment plan, make sure you put it in writing. This will hold the tenant accountable to your agreement, and if they don't follow it, you can pick up where you left off and file for eviction in court. The final option of course is that the tenant doesn't do any of these things. If your resident refuses to contact you, does not pay the rent, and doesn't move out of the property, your only viable option is to move forward with the eviction.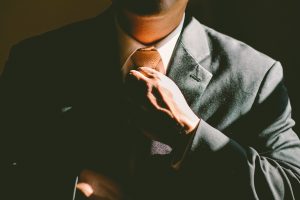 From the point that you serve the Three Day Notice, you will either resolve the situation with your tenants or move onto the court process. If you do have to go to court and file for an eviction, we strongly recommend that you consult with an attorney. It will save you time, money, and headaches. If you're not sure which attorney will work best, reach out to a
California property management company
like our team. If you're stuck with an eviction or you're not sure how to serve the Three Day Notice,
contact us
at Progressive Property Management. We'll be happy to help.